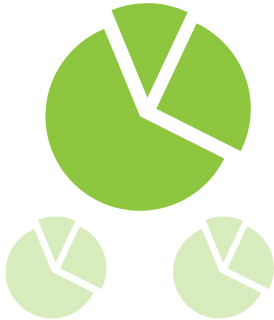 AIM HR Outsourcing supplies complete services for outsourcing all the activities associated with personnel administration and salary calculation. The AIMS consultancy team has a long experience in building flexible and tailored solutions that cover all the aspects of the payroll activities.
Situations in which the AIM HR Outsourcing services are recommended:
- The internal resources are not sufficient or they are inadequate. This could mean that there is no internal specialized department for the salary calculation activity, or the existent resources are insufficient.
- The need to maximize profit by reducing costs. The solutions suggested by AIMS are thought at individual level, as well as at global level and use state of the art technological solutions in order to increase productivity, eliminate errors and improving the administration process. Also, outsourcing can eliminate the need to invest in informatics systems for managing the annual additional costs needed for renewing the licenses.
- A better control of the risks. Frequent changes of the labour and salary legislation and inflexible provisions can generate interpretation errors and delays that give rise to penalties. The legislation foresees varied and expensive obligations regarding data storage in safety conditions. The outsourcing solution eliminates these risks and the associated management costs.
By outsourcing the human resources activities, the companies can obtain the following benefits:
- Obtain complete, highly accurate and timely salary calculation service.
- Eliminate the burden associated with managing the salary calculation process and the individual labour contracts.
- Total confidentiality regarding salaries and employee information.
- Flexibility, adaptability according to client's needs.
- Reduce the risks and assure safety regarding the application of all the labour legislation amendments.
- Save time, money and obtain a higher productivity.
Complete and highly accurate salary calculations for all the employees of the client company:

- salary calculation and establishing net amounts that are granted to each employee as well as calculating the taxes and contributions owed by the employee and employer;
- maintaining and updating the salary data base;
- issuing regular reports (monthly reports on cost centres, in the format approved with the beneficiary; payslips; electronic transmission of 112 declaration; annual statements regarding personal income taxes, etc.).

Services regarding labour contracts:

- draw-up labour contracts;
- maintain and update the data base regarding the personal data and the data of the persons supported by the client's employees;
- fill in and update the electronic register with all the information requested by the legislation;
- issue certificates to the employees as an answer to the salary information requests, labour contract status;
- prepare documents regarding any modifications to the employees' status and salary;
- prepare documents for confirming the registered operations in the contractual period
- monitor leave and other non-working periods.